Season prices allow spots host to set up different prices according to your spots demands, you can set different base prices for pre-season, summer season, low season, or winter season. (VIDEO tutorial)
To set up spots with seasonal prices:
Go to your desktop web browser > spots dashboard > manage spots

Click on "seasonal prices" on the left to select season > set the seasonal base price > select time periods

"Save & exit" for changes or click "Next" to add more information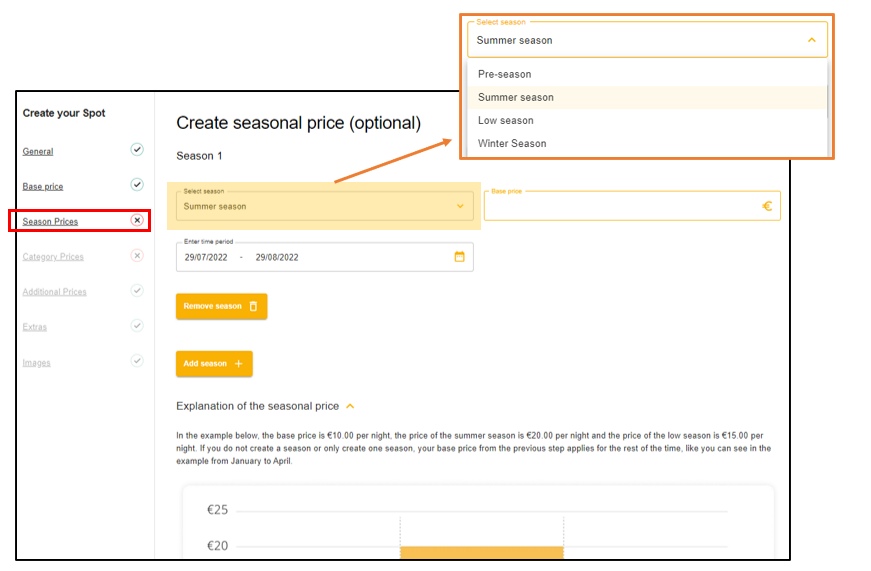 By selecting a continuous time block as the affected time period, seasonal prices will apply and be shown to guests on travel details.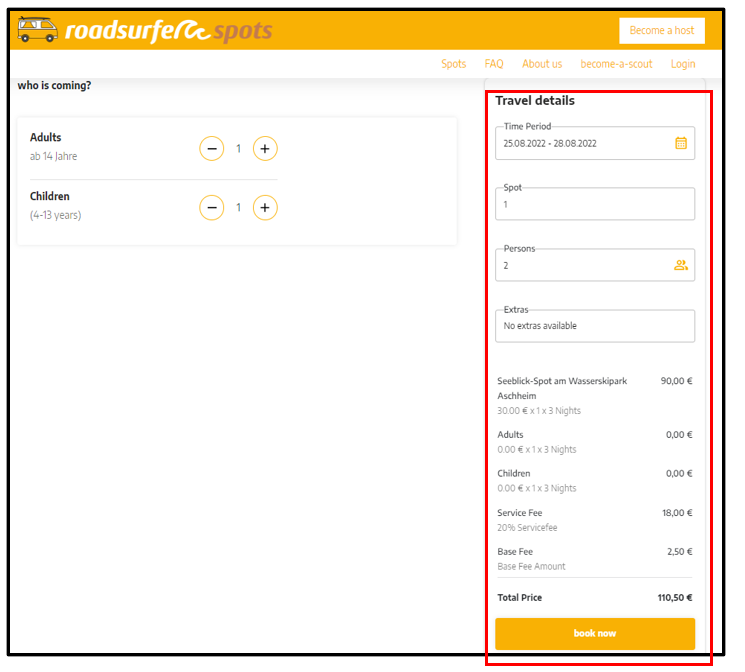 Example:
If you set the summer price €20 and enter the time period from May to August. Outside of the summer price period, spots will apply the base price. From May to August, the summer price of €20 will be shown.